---
CHRISTIAN FRØYD
Associate Professor, Western Norway University of Applied Sciences (Norway)
---
09/2010 – 12/2014 – Cape Town, South Africa
Fatigue and recovery in high-intensity exercises (Co-Supervisor – Principal Supervisor: Pr Tim Noakes)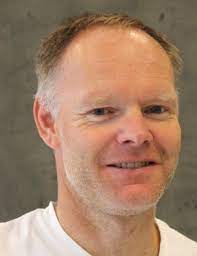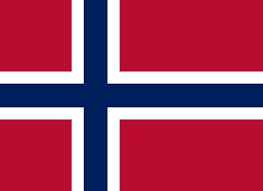 ---
Dr. Christian Frøyd, PhD, is an Associate Professor at Western Norway University of Applied Sciences, in Sogndal, Norway. Christian Frøyd has previously been working as a national team coach in orienteering in Norway, and as an endurance consultant for the Norwegian Olympic Sports Centre. In 2004, he moved to Sogndal to work at WNUAS. In 2009 he started his PhD-studies at University of Cape Town, South Africa. Professor Timothy Noakes was his supervisor, and Professor Guillaume Millet his co-supervisor. Christian Frøyd graduated in 2013.
Until 2020, Christian had published two books and 11 journal articles. His main collaborators outside Norway is Timothy Noakes in South Africa, Guillaume Millet in France and Fernando Beltrami in Switzerland.
At WNUAS, he is working in two research groups; sport and health psychology, and training, development and performance.
His main research area investigates neurophysiological and physiological factors associated with fatigue, neuromuscular activation, perceived exertion, endurance performance, recovery and pacing. His research includes how peripheral fatigue (reduced skeletal muscle contractility) changes during various types of endurance activities and recovery, including between pacing activities of different durations. Christian is also involved in research about maximal oxygen uptake, and running performance for football referees.
Christian Frøyd has practiced various endurance sports in competition, mainly orienteering, but also running, cycling and cross-country skiing. Randonee skiing is one of his main recreational activities.
Main results of the work we have done together
Important findings includes:
the rapid recovery of peripheral fatigue after exercise
the importance of potentiation of electrical evoked nerve stimulation to assess peripheral fatigue
comparison of neuromuscular fatigue during and after time-trials of different durations
the immediate recovery of voluntary force production mainly due to central neuromuscular activation
the role of feedback from fatiguing skeletal muscle fibres in relation to central regulation of performance
Main publications associated with this work
Christian Froyd, Fernando G Beltrami, Guillaume Y Millet, Brian R MacIntosh, Timothy D Noakes. Greater Short-Time Recovery of Peripheral Fatigue After Short- Compared With Long-Duration Time Trial. Front Physiol. 2020 May 14.
Christian Froyd, Fernando G Beltrami, Guillaume Y Millet, Timothy D Noakes. No Critical Peripheral Fatigue Threshold during Intermittent Isometric Time to Task Failure Test with the Knee Extensors. Front Physiol. 2016 Dec 19.
Christian Froyd, Fernando Gabe Beltrami, Guillaume Y Millet, Timothy D Noakes. Central Regulation and Neuromuscular Fatigue during Exercise of Different Durations. Med Sci Sports Exerc. 2016 Jun.
Christian Froyd, Fernando G Beltrami, Jørgen Jensen, Guillaume Y Millet, Timothy David Noakes. Potentiation and electrical stimulus frequency during self-paced exercise and recovery. J Hum Kinet. 2014 Oct 10.
Christian Froyd, Guillaume Y Millet, Timothy D Noakes. The development of peripheral fatigue and short-term recovery during self-paced high-intensity exercise. J Physiol. 2013 Mar 1.