---
Dr. FRED SABATER PASTOR
Post-doctoral fellow, Jean Monnet University Saint-Etienne (France)
---
01/2022 – 08/2022 Post-doctoral fellow, LIBM, Jean-Monnet University, Saint-Etienne (France)
01/2019-12/2021 – PhD at Jean Monnet University Saint-Etienne, France "Performance factors of prolonged running : a particular focus on running economy and fatigue" (Principal Supervisor)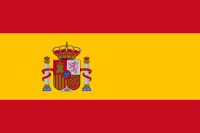 ---
Dr. Frederic Sabater Pastor is currently a post-doctoral research fellow at the Inter-university Laboratory of Human Movement Biology (LIBM, EA 7424), Jean-Monnet University, Saint-Etienne (France), studying the factors underlying performance in trail running. He is also a member of the ActiFS Chair on Physical activity, Fatigue and Health.
Dr. Sabater Pastor obtained his PhD on " Performance factors of prolonged running: a particular focus on running economy and fatigue" from Jean Monnet University in Saint-Etienne in December 2021, under the supervision of Prof. Guillaume Millet. He is also a qualified physical therapist with a BSc in Physical Activity and Sport Sciences from the University of Valencia, Spain. During his undergraduate degree he was awarded an Erasmus scholarship to spend a year at the University of Exeter, in the United Kingdom, where he specialized in exercise physiology. After graduating, he worked as a research assistant in the department of Physiology at the University of Valencia. He completed a Master of Kinesiology at the University of Calgary, Canada, during which he did two practicum periods as a sport physiologist at the English Institute of Sport and the Canadian Sport Institute, Calgary.
Dr. Sabater Pastor research interests are in the field of performance in endurance sports, with a focus on the factors associated with fatigue and performance in running, particularly in trail and ultra-trail running. He has published or pre-published 8 peer-reviewed articles, of which 3 as first author, and has given several oral communications in international events. He has supervised students and taught courses at both the undergraduate and Master's levels at Jean-Monnet University in Saint-Etienne, and also at the University of Calgary. He has also worked as a coach, and continues to coach a few endurance athletes.
Frederic is an avid runner and outdoor sports enthusiast, and he is currently preparing for his road marathon debut.