---
PIERRICK ARNAL
Vice President Science & Medical at Dreem, New York City (US) and Paris (France)
---
10/2012 – 11/2015 – Paris & Saint-Etienne, France & Calgary, Canada
Effects of sleep deprivation on neuromuscular and cognitive functions: a military approach (Co-Supervisor – Principal Supervisor: Dr Mounir Chennaoui)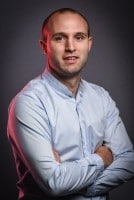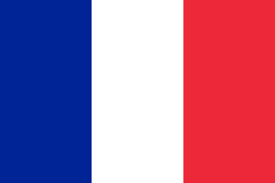 ---

Dr. Pierrick Arnal is Vice President Science & Medical at Dreem, a neurotechnology company dedicated to understanding and improving people's sleep to help them live healthier, more productive and fulfilling lives. Dreem offers a holistic sleep solution that centers around the Dreem Band – a first-of-its-kind medical device that accurately monitors and analyzes brain activity during sleep. The Dreem Band integrates with a companion sleep coaching mobile application to identify the causes of poor-quality sleep, and provides personalized solutions, including biofeedback solutions and cognitive and behavioral therapy. It is the result of years of research and development, several academic partnerships and the support of a global community of sleep experts.

In his current effort, Dr. Arnal works alongside engineers to translate the latest discoveries in basic sleep science into technologies dedicated to sleep improvement. He also works closely with the Dreem Scientific Advisory Board and especially with his chairman, Pr. Emmanuel Mignot, Director of Stanford Center for Sleep Sciences and Medicine, to define the scientific direction of Dreem. He is developing programs that are effective, personalized and still easy to use, fostering partnerships with doctors and research centers, striving to carry out timely and rigorous research to advance sleep science while still developing tangible solutions for all.

Dr. Arnal received his Ph.D. in Sleep Physiology at the French Army Biomedical Research Institute and the University of Lyon-Saint Etienne in France. He has directed clinical trials in sleep with healthy subjects and patients with insomnia and sleep apnea, co-authored more than 40 original research publications, and serves as a reviewer for numerous scientific journals in the field of sleep and neuroscience. He is also co-author of several magazine articles, blogs, and books for the general public, including Sleep for Dummies (French edition). Dr. Arnal also works with elite athletes and professional sports teams to integrate sleep technologies to drive greater recovery and performance.
Main results of the work we have done together
The main results are that 6 nights of extended sleep can limit (i) the degradation of cognitive (sustained attention and working memory) and physical performance, (ii) the appearance of micro-sleeps observed during a period of total sleep deprivation. The effects of sleep extension were also observed on sustained attention and sleep pressure during the period prior to sleep deprivation and after a night of recovery. In summary, our results show that resistance to sleep deprivation is improved by a period of increased sleep time ("banking sleep") before the period of sleep deprivation.
Main publications associated with this work
John Temesi, Pierrick J Arnal, Karen Davranche, Régis Bonnefoy, Patrick Levy, Samuel Verges, Guillaume Y Millet. Does central fatigue explain reduced cycling after complete sleep deprivation? Med Sci Sports Exerc. 2013 Dec.
Pierrick J Arnal, Fabien Sauvet, Damien Leger, Pascal van Beers, Virginie Bayon, Clément Bougard, Arnaud Rabat, Guillaume Y Millet, Mounir Chennaoui. Benefits of Sleep Extension on Sustained Attention and Sleep Pressure Before and During Total Sleep Deprivation and Recovery. Sleep. 2015 Dec 1.
Pierrick J Arnal, Catherine Drogou, Fabien Sauvet, Juliette Regnauld, Garance Dispersyn,Brice Faraut, Guillaume Y Millet, Damein Leger, Danielle Gomez-Merino, Mounir Chennaoui. Effect of Sleep Extension on the Subsequent Testosterone, Cortisol and Prolactin Responses to Total Sleep Deprivation and Recovery. J Neuroendocrinol. 2016 Feb.
Pierrick J Arnal, Thomas Lapole, Mégane Erblang, Mathias Guillard, Cyprien Bourrilhon, Damien Léger, Mounir Chennaoui, Guillaume Y Millet. Sleep Extension before Sleep Loss: Effects on Performance and Neuromuscular Function. Med Sci Sports Exerc. 2016 Aug.
Tristan Martin, Pierrick J Arnal, Martin D Hoffman, Guillaume Y Millet. Sleep habits and strategies of ultramarathon runners. PLoS One. 2018 May 9.