---
DJAHID KENNOUCHE
PhD Student, Jean Monnet University Saint-Etienne (France)
---
10/2019 – 09/2022 – Saint-Etienne, France
Fatigue in long term treated Intensive Care Units patients (Principal Supervisor – Cosupervisor : Prof Jérôme Morel)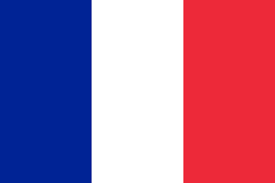 ---
Djahid Kennouche is a PhD student in the Inter-university Laboratory of Human Movement Biology (LIBM) at Jean Monnet University in Saint-Etienne since 2019 under the supervision of Prof Guillaume Millet and Prof Jerome Morel. He is also a member of the ActiFS (Activité physique, Fatigue, Santé) Chair. After a Bachelor in Law obtained in 2013, he decided to switch career to focus on Kinesiology. He obtained a Bachelor in Sports Sciences in 2017. During his first year of MSc, he worked at the LIBM under the supervision of Prof Alain Belli, in partnership with the Swiss company Smart2Move, to validate a portable force plate allowing to analyse golf swing. During his second year of MSc, Djahid spent 5 month in Australia in the School of Human Movement and Nutrition Sciences at the University of Queensland, Brisbane. Under the supervision of Dr Xavier Devillard and Prof Sean Tweedy, he took part to the development of a wheelchair ergometer to better classify athletes for Paralympic Games. Djahid obtained his MSc in Sport Performance Evaluation and Engineering in 2018. Before starting his PhD, he spent a year as a research assistant, working with Dr Thomas Lapole on the effect of local vibration on neuromuscular function.
Djahid Kennouche PhD project deals with neuromuscular physiology in patients who have stayed In intensive care unit (ICU). In particular, these investigations aim to better understand if chronic fatigue experienced by ICU patients is related to alterations in neuromuscular function.
After more than 10 years practicing rugby at national level, Djahid Kennouche practices now CrossFit and powerlifting.