---
TRISTAN MARTIN
Assistant Professor, Le Mans University (France)
---
10/2016 – 09/2017 – Calgary, Canada
Sleep disorders in cancer-related fatigue (Principal Supervisor)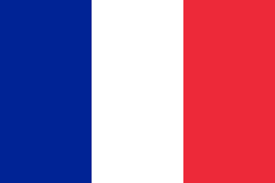 ---
Dr. Tristan Martin is an Assistant Professor in the Faculty of Kinesiology at Le Mans University, in the laboratory "Motricité, Interactions, Performance" (MIP, EA 4334 ). He graduated in the Faculty of Kinesiology at the University of Caen, France and defended his PhD in January 2015. In September 2016, he joined the Neuromuscular Fatigue Lab in Calgary as a post-doctoral fellow for one year under the supervision of Prof Gui Millet. He primarily worked on cancer-related fatigue, sleep disorders and neuromuscular fatigue with Dr. Rosie Twomey. He then returned to France as a post-doctoral fellow at the university of Caen Normandy, in the UMR-S 1075 INSERM-Unicaen COMETE: MOBILITES "Vieillissement, Pathologies, Santé" unit where he continued his work in chronobiology.
Tristan started studying chronobiology during his PhD. His work concerned an innovative approach where the vestibular system can influence and entrain circadian rhythms. If the light-dark cycle remains the main time cue for our biological rhythms, he showed that vestibular input could be complementary and in synergy with the visual system to modulate biological rhythms and sleep/wake cycle regulation process. Using this chronobiological approach, his work now consists of the characterization of the biological rhythmicity and the evaluation of the severity of possible sleep disorders of population presenting a chronic pathology, especially cancer patients. Moreover, he investigates the effect of exercise programs on these chronobiological disorders and their improvement. He has also worked on the development of innovative devices to characterize circadian rhythms.
He has published 12 research articles (as of June 2020) and presented his work in various meetings (USA, France). He was an invited speaker for several public conferences, participated in workshops about sleep in various high schools and was interviewed by internet Media on subjects related to blue light exposure and sleep.
Tristan has practiced several sports and martial arts such as tennis, basketball, Savate (French university championship) and Capoeira.
Main publications associated with this work
Rosie Twomey, Tristan Martin, John Temesi, S Nicole Culos-Reed, Guillaume Y Millet. Tailored Exercise Interventions to Reduce Fatigue in Cancer Survivors: Design of a Randomised Controlled Trial. BMC Cancer. Jul 24.
Tristan Martin, Pierrick J. Arnal, Martin D. Hoffman, Guillaume Y. Millet. Sleep habits and strategies of ultramarathon runners. Plos one. 2018 May 9.
Tristan Martin, Rosie Twomey, Mary E. Medysky, John Temesi, S. Nicole Culos-Reed, Guillaume Y. Millet. The Relationship between Fatigue and Actigraphy-Derived Sleep and Rest-Activity Patterns in Cancer Survivors. SportRxiv. 2019 September 6.